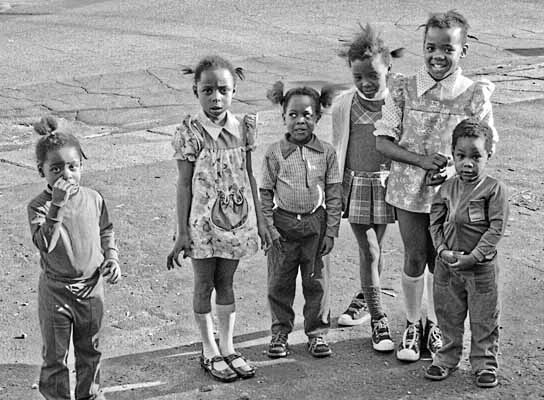 A group portrait of children taken back in the 1970's in my hometown Paterson, NJ (home of the great Lou Costello).
I love the girl in the center with her eyes averted to (our) left, starring at her taller friend.
And I wonder where these children, now all adults, are today.