Tag Archives:
Movies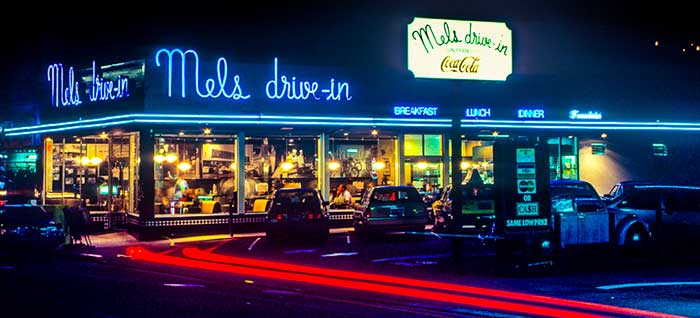 Before George Lucas changed the American Film landscape with Star Wars, he made American Graffiti. A story set in the 1950's starring an ensemble cast that included Ron Howard, Richard Dreyfuss and Harrison Ford (aka Hans Solo). The action takes place in California during one night and Mel's Drive-In is featured prominently in the narrative. The photograph above was taken in San Francisco.
Posted in

NJ Corporate Photographer, NJ Headshot Photographer, NJ Lifestyle Photographer, NJ Portrait Photographer, Photoblogging, Photography
Also tagged American Graffiti, California, Film, Films, George Lucas, Leisure, Life, Lifestyle, Mel's Drive-In, Movie, Photography, Photos, Pictures, Restaurant, San Francisco, Travel
|
All Images © Richard J Green. All Rights Reserved.