Tag Archives:
sunrise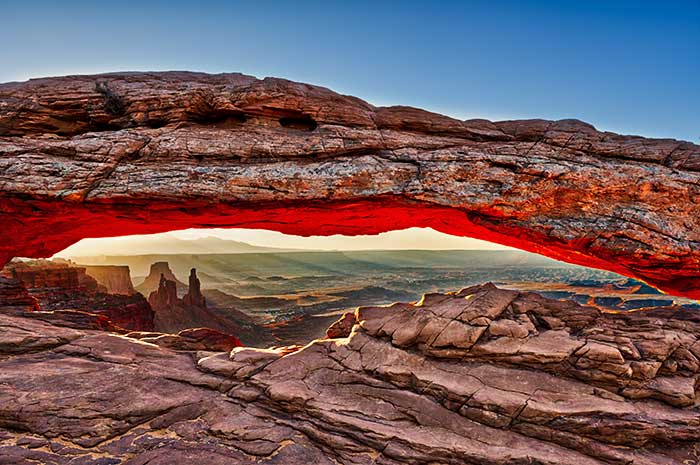 Finally I saw it. Sunrise at Mesa Arch in Canyonlands National Park, Utah. An image many other photographers have captured but now it was my turn. My daughter and I arrived early. About a 25 minute drive from our hotel in Moab, we pulled into the parking lot at 5 AM. (About 90-120 minutes before sunrise.) Swimming in my usual naivete, I thought we'd be the only ones here. We weren't, but I still found a spot to setup my camera. It's best to arrive earlier.There's not much space to position yourself for the shot.
Plenty of conversation ensued with my photo neighbors which quickly ended when the sun made an appearance. Wow!
All Images © Richard J Green. All Rights Reserved.