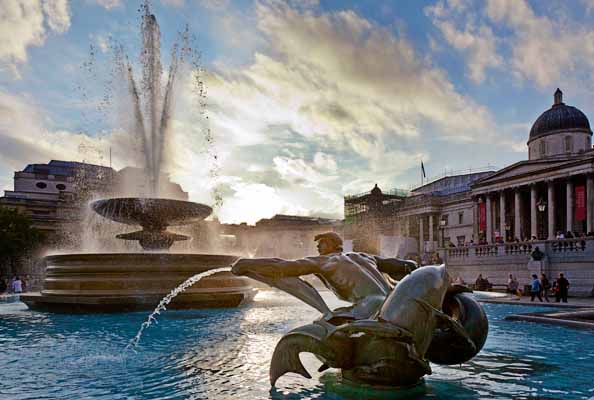 I went to London for the first time on my honeymoon. My wife and I were looking to go someplace we had never been, someplace exciting and where language would not be a problem. I fell in love with London on that trip and last year was my 4th visit.
The photograph above is the fountain in Trafalgar Square. I was walking alone at the time. It was early evening and the family had returned to the hotel as they were tired. It had been a long day and I was tired too, but I wanted to keep on walking. I love looking at the buildings.
All Images © Richard J Green. All Rights Reserved.